The Highest Quality Products For Your Pets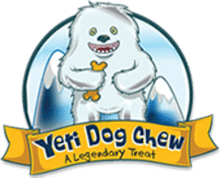 Wishbone Pet Care is proud to carry Yeti Dog Chews in Missouri City, Texas. In our heart of hearts, much like you, we too are pet lovers. We started this small family business with a simple belief that our pets deserve the best we can offer.
We are confident you are doing your best to provide your dog with the best possible care and nutrition, and we pledge to do our best and provide them with the highest quality pet products.
We strive to maintain a high standard for every single item we sell. We operate a distribution facility in Everett WA, and manage collection and Manufacturing facilities in Nepal. Every lot that is imported is physically inspected, tested, and approved by independent laboratories in Nepal to ensure product quality and integrity. The products are also tested by independent laboratories in the US for their ingredient content and overall quality.
Come visit us at our Missouri City or Sugar Land location. We focus on your pet's wellness and only carry the higher quality food, treats, toys and more.