Hand-crafted in Boston, loved around the world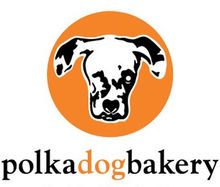 Wishbone Pet Care is proud to carry Polka Dog in Missouri City, Texas. At Polkadog Bakery, we're all about locally-sourced, made-in-the-usa, limited ingredient natural dog treats. Our super duper Cod Skins are no exception. The Cod we use to make these crunchy sticks is wild caught in season by local fishermen on small boats in Alaska. We hand-roll and slowly dehydrate each skin in our Boston kitchen to create this savory, healthy treat.
We sailed the ocean far and wide to net our latest delicious and nutritious single-ingredient offering from the sea. Sustainably caught North Atlantic haddock skin is hand-folded and dehydrated in-house to an irresistible, satisfying crunch.
Dog Food
Chicken Littles - Bone Shaped
Lucky Duck - Bone Shaped
Lucky Duck - Training Bits
Gone Fishin
Wonder Nuggets - Peanut Butter
Chicken Strip Jerky
Come visit us at our Missouri City or Sugar Land location. We focus on your pet's wellness and only carry the higher quality food, treats, toys and more.