MAKE YOUR HOME SMELL GREAT!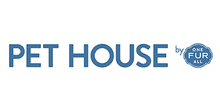 Wishbone Pet Care is proud to carry One Fur All in Missouri City, Texas. Robert and David have been friends and pet lovers since middle school. After high school, they went in some different directions. Robert ended up working for champagne, luggage and high-end goods king Moët Hennessy Louis Vuitton while David became a pet store owner. Robert moved to Asheville, North Carolina while David stayed close to the beach (and his family) in South Florida. And in between all of that, across 20 years, they each got married. Robert had a daughter, and both owned lots of pets, turning their houses into…well…Pet Houses.
Then one day a few years ago, Robert wandered in to David's pet supply store. They got to talking about a lot of things, and then the conversation turned to, of all things, candles. In particular, candles for pet owners. David carried a brand of pet candles in his store.
Dog Product
Fresh Citrus Room Spray
Autumn Harvest Candle
Lemon Verbena Candle
Cucumber Mint Wax Melt
Bamboo Watermint Candle
Come visit us at our Missouri City or Sugar Land location. We focus on your pet's wellness and only carry the higher quality food, treats, toys and more.